When it comes to advancing manufacturing processes, people pick a team on which to play: the additive manufacturing team or the subtractive manufacturing team. This meant that people used technologies such as MultiJet, SLA, SLS or FFF technologies for additive manufacturing, or CNC machining for subtractive manufacturing. The result, companies have a divide with both sides feeling threatened and intimidated by the other.
Additive Manufacturing (AM) rose in the 1990's. Companies thought this would replace traditional machining and I injection molds. It was realized AM at that time had limited materials tolerances, lower speeds and higher prices. AM adoption was slower with manufacturing as a result. Traditional manufacturers were offended that a technology could replace their skill set. On the flip side, additive manufacturers were not impressed by traditional manufacturers refusing to advance product development with speed or diversity. This division slowed the acceptance to AM technology.
So what has changed today? Proven successful applications over the years. With the advancement of material properties, faster print technology, better resolution/tolerances and lower equipment pricing has companies adopting AM to complement subtractive manufacturing instead of competing. More case studies are being produced today with successful applications.
What are a few applications we see additive manufacturing used successful within companies today?
Jigs or fixtures is used to locate, insert or support something. Also go/no-go gauges. Traditionally, these items have been machined which involved expense and time to program the work, buy the material and machine the parts. 3D printed parts can be printed overnight for next day needs, ensure repeatability, save scrap costs and lower the cost of production.
Mold inserts - low volume injection molds such as up to 200 shots are proving out for companies that want to get to market faster. The divide is coming together with the designers helping design the fixtures for the tool room manager.
Thermoforming used as direct tools or custom 'inserts' within traditional tools
Sheet metal forming tools 3d printed will provide an efficient replacement to waterjet and laser.
Indirect master patterns save weeks and months with 3D printing.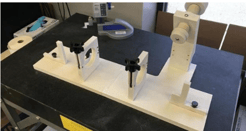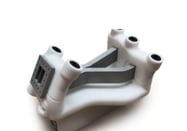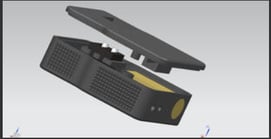 I work with companies to help educate them about additive manufacturing, to help assure companies will not acquire the wrong technology for their application needs. The real value of AM technology is found when people take time to learn where the complementing technologies and materials make sense.
A traditional manufacturer should embrace additive manufacturing, because it is truly complementary to their existing processes and adds value.
When customers see these technologies their manufacturers, they feel more comfortable that they are working with a progressive manufacture. Additive manufacturing is no longer considered "hype". It is here, and it is staying. One common comment I hear from manufacturers that have implemented AM, "more applications and cost saving were discovered." While it is unclear if AM will ever fully replace subtractive manufacturing technologies, it seems fairly certain that it will, in the long run, become a significant complement to subtractive manufacturing.
Download the jigs and fixtures eBook for further ideas, or contact Barb Miller-Webb at barbara.miller-webb@mastergraphics.com