One of MasterGraphics' most recent HP 3D customers is

in Minneapolis, MN. We worked with Graco to add MJF 3D print technology to their arsenal of CNC and machining applications. They did have 1 large FDM machine but it could not even come close to the capability of their new HP 4210 3D printer. Kurt Sjodin of Graco is overjoyed at the types of parts being produced on Graco's new addition.



Here are some recent Linkedin posts that show just some of the applications Graco found for their newest addition to the already state of the art manufacturing plant. As someone once said "A picture can say a thousand words."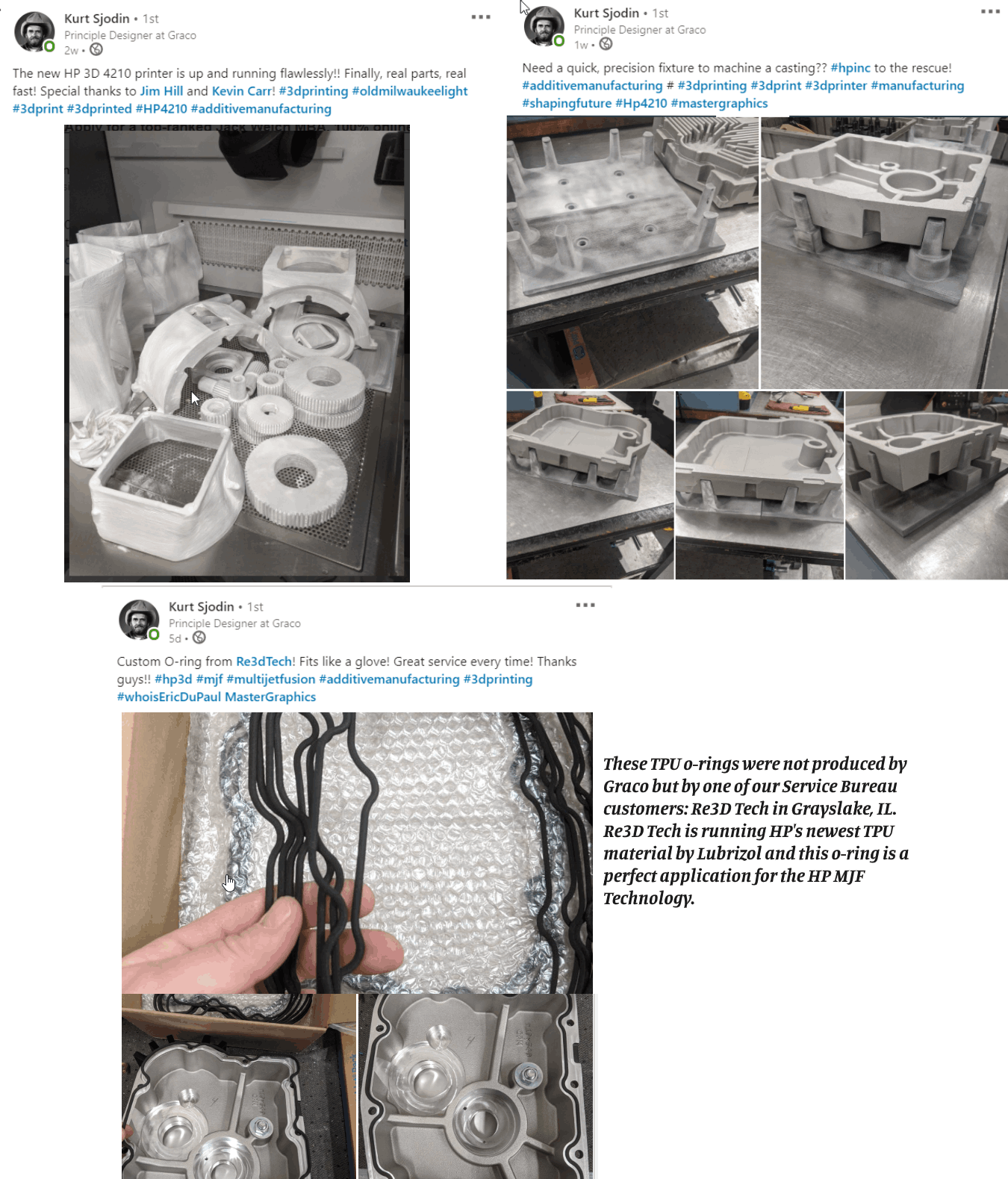 We have been in the Additive Manufacturing space for 12 years and help our clients understand and effectively implement 3D print. We look to address the following challenges:
Improve Innovation
Accelerate Product Development
Reduce Costs
Not sure if any of those challenges exist for you? We realize most of the people we talk to don't have an immediate application - however, I believe it's critical to be aware of groundbreaking technology and plan for its impact.
We specialize in HP 3D print technology but also know when different technologies are a better fit and are not afraid to say that we don't have an equipment fit.
Check out two of our previous blogs to understand how we see the market and how HP technology works.
MG: How HP MJF 3D Printing Works
MG: Why Additive Manufacturing is Unstoppable
Let's setup a call, I promise to keep the conversation short, to the point and worthwhile. Let me know what is a good time and date to connect and I will schedule a call.
Thank you,
Jim Hill
3D Account Manager